| Home Page | Parts Specials | Boos Racing | Car Related Links | Contact Us |











Boos Performance Can Burn Custom C4 Chips!

$399!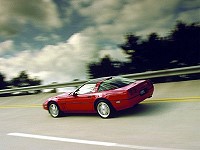 All Corvettes new from the factory run rich (you may have heard owners refer to this as "pig rich"). This means there is more fuel than actually needed being dumped into each cylinder because all engines, even though they have the "same" parts are all a little different and GM selects a safe tune for all possible variations. A performance chip can maximize your engine tune for your specific engine.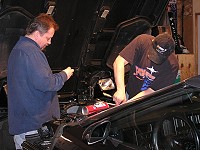 How about a modified engine?

Have you installed a set of headers or a new exhaust system? Each time you change the hardware on the engine, you need to tell the computer how to use them. If you let the computer guess how to use them, you will not get the maximum performance out of your new setup.

L98 owners are modifying their cars all the time. They are inexpensive to buy on the used market, and there are lots of aftermarket parts to bolt on.

Letting Boos Performance burn a custom chip for your L98 will make your car use those modifications to their potential!


---
Home Page | Parts Specials | Boos Racing | Car Related Links | Contact Us | C6 Home Page | C5 Home Page
C4 LT1/4 Home Page | C4 L98 Home Page | C3 Home Page | Vintage Corvettes Home Page
F-Body Home Page | Viper Home Page | Truck Home Page
E-mail:info@boosperformance.com

9860 257th Ave NW -Zimmerman, MN 55398 - USA
Call: 763-856-2248
&copy Boos Performance 2005